About
Us
Welcome to our driveway & patio cleaning page, this will illustrate how we can achieve the outstanding results in cleaning heavy moss, algae and mildew off all types of stone inc, Block Paving, Slabs, Tarmac, Concrete and Brick Work.

Those of you who have these types of surfaces around your homes know how they can become very dirty looking in just a small period of time. This is where we come in, we can keep your areas looking good all year round.
We are based in the Shropshire, uk region and we operate our services for the domestic and commercial customer. Please take a few minutes to browse our great site, there is no job too small or too large for us!! (specialists in pressure cleaning services)
What Drive Demons Do:

Step 1: Remove 90% of moss and weeds by hand.
Step 2: Wash with rotary cleaner which sucks up dirt and debris.
Step 3: Wash with Lance to remove anything that was missed in step 2.
Step 4: When dry we Re-sand with kiln dried sand.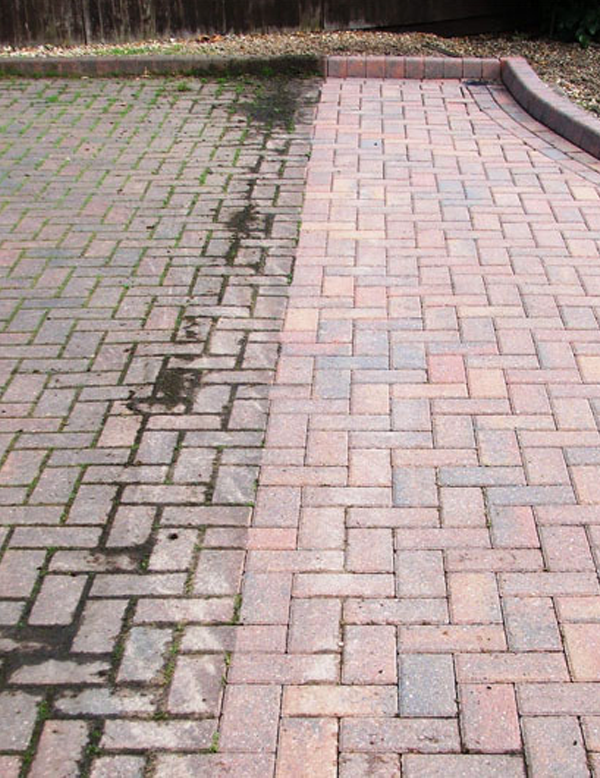 Some Of
Our Work
PLease take a look at some of the work we have done for clients. If you see something you need then do not hesitate to contact us.